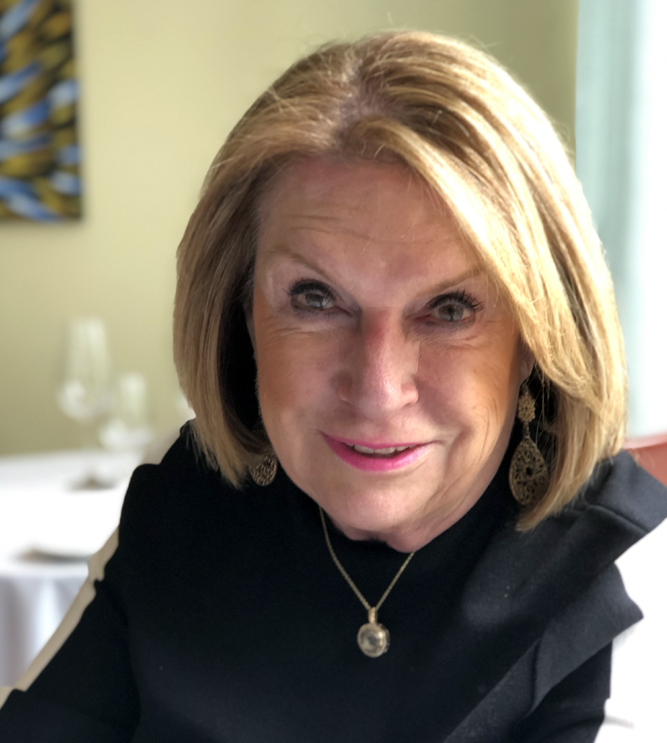 Kathy Zamechansky
Kathy Zamechansky, Owner and President of KZA Realty Group, Inc. a Bronx based Commercial Real Estate Brokerage and Consulting Firm, has over 35 years of experience in the real estate industry in the public and private sector. KZA Realty Group, Inc and Kathy Zamechansky & Associates provide their clients with a vast array of comprehensive services ranging from brokerage, pre-development consulting, project management and community and government relations services that have helped our clients successfully navigate New York's intricate land use system.
Ms. Zamechansky is among the very few professionals in New York City with the integrated, in-depth experience and relationships in government, business, and grassroot community organizations. In more than 20 years of public service and 15 years as a consultant, she has earned a reputation as a savvy and effective professional who gets results.
During her career, Ms. Zamechansky has help a variety of public and private positions including Chief of Staff to a member of the New York City Council, Assistant to a Congressman, Director of Community Boards for the Borough of the Bronx, Chief of Staff to a Borough President and the first President of the Bronx Overall Economic Development Corp. She has also served as the Executive Director of the Bronx Chamber of Commerce before starting her own firm in the late 1980s. 
​She has experience shepherding many high profile projects from the initial planning phase to its grand opening. At each step, KZA provides strategies for constructive and cost-effective community involvement that educates, involves, promotes and builds the support necessary to successfully traverse New York's daunting maze of formal and informal approval processes. Additionally, we create and implement job training and minority participation programs that provide local employment through the construction phase and for permanent and part-time jobs upon a project's completion.
Sherry Scanlon
Born and educated in Guyana, Sherry immigrated to the United States in 1980 and worked two jobs before later going into business as co-owner of a plumbing supply store in the Bronx. In 20 years as a business owner, Sherry became very involved in the community and served on the Pelham Bay Merchant Association Board in various capacities – most recently as president. In 2012 Sherry acquired her real estate license and joined KZA Realty Group as a commercial broker. As a former business owner herself she understands the needs of the market. While helping clients find a suitable location is critical, Sherry feels that is just one part of the overall impact of her work.
Sherry's objective is to find the best location for her clients so they can grow and contribute to the local and regional economy. Their success will foster more business and growth across the board. Even long after closing, Sherry maintains close contact with her clients that often develop into lasting relationships.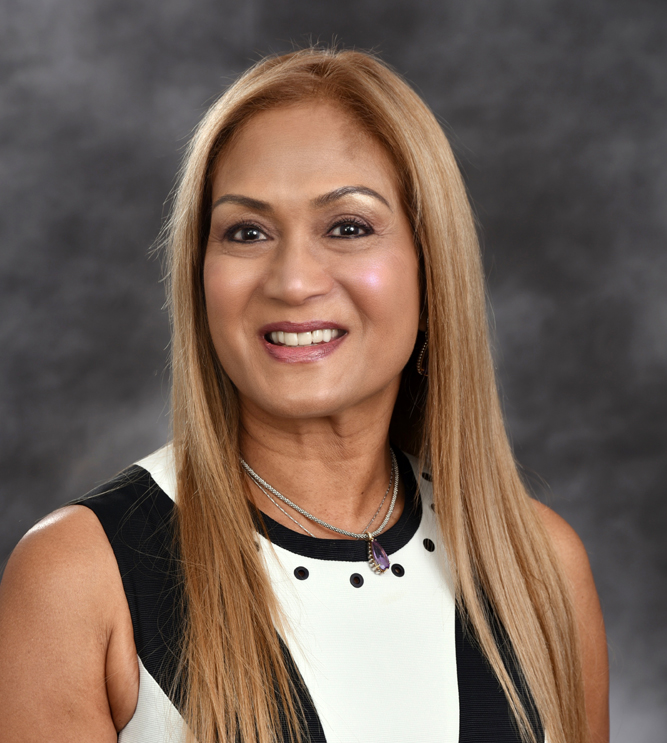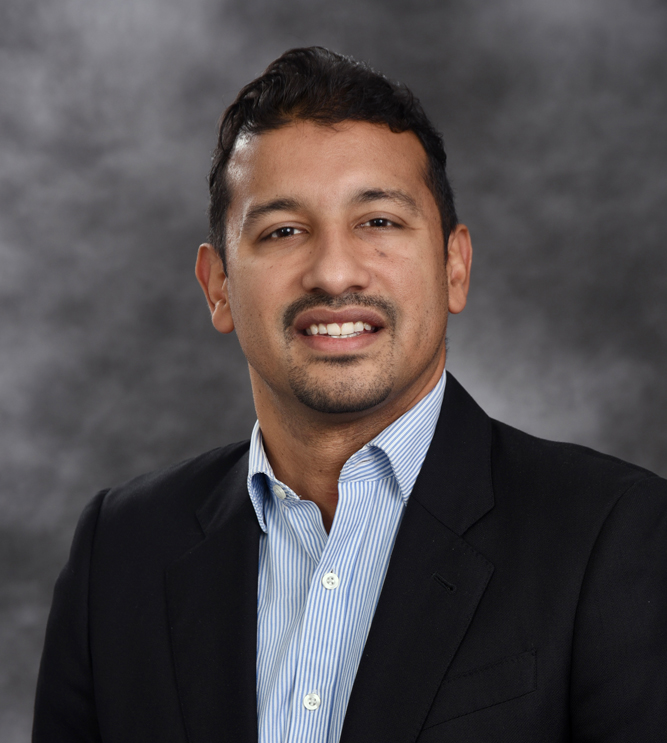 Duley Paniagua
Duley Paniagua has more than a decade and a half of Commercial Leasing experience. In 2006, he kicked off his career in the residential real estate market at Sterling Realty Services for about one year. He then moved on to Commercial Real Estate with Mastermind LTD in 2007 with owners, Jose and Radme Perez, well known families in the supermarket, development and in the overall real estate community. In the years working there, he was involved in keeping their commercial portfolio vacancy to a minimum, acquisition of new sites, and key parcel pieces. He has worked with major retailers such as: Metro PCS, Subways, Domino's Pizza, Clean Rite, Bowery resident committee, Meta Alliance Medical Center, to name a few. Duley later joined Diaz & Associates, working in the development and assemblage portion of the company. Most recently, Duley joined the KZA Realty Group team where he continues to work with national and local business owners and not- for- profit organizations. Overall, he has experience in commercial condominium, industrial warehouses and vacant parcel sales ranging from $1 million to $4 million.
Karen Mayo
Westchester County, NY based Karen Mayo as the newest Sales Member to their team. Karen has a wide range of client-facing skills that add value to the company's goal of providing top real-estate solutions for the Bronx and Westchester County.
Karen's passion for real estate began with her role at SLH Mortgage, where she served as one of the company's top Senior Loan Officers. In her role, she gathered valuable insight to the home loan process by getting first-hand experience processing underwriting documents. That, along with her natural aptitude for aiding clients, propelled her as one of the company's top 10 loan officers for two years in a row.
Shortly after, Karen accepted a role as a Home Mortgage Consultant for Wells Fargo where she continued to oversee all facets of the home-loan process. During this time, she realized the importance of tailoring her products to the financial profiles of her clients, and soon developed a system that identified their long-term goals and matched them with the best home loan option. This system allowed her to specialize as a Private Mortgage Banker for Home Savings of America, where she educated high status clients on solutions to purchase or refinance the home of their dreams.
In 2011, Karen decided to pursue other facets of the real estate market by becoming an Assistant Office and Project Manager for a construction company. During this time, she learned about building construction and potential cost reductions for property buyers – all while simultaneously studying to become a Licensed Real Estate Agent. Fortunately, her hard work paid off, and she became a Licensed Real Estate Agent in 2013, where she showed residential properties and successfully advised homebuyers on purchase procedures for the next seven years.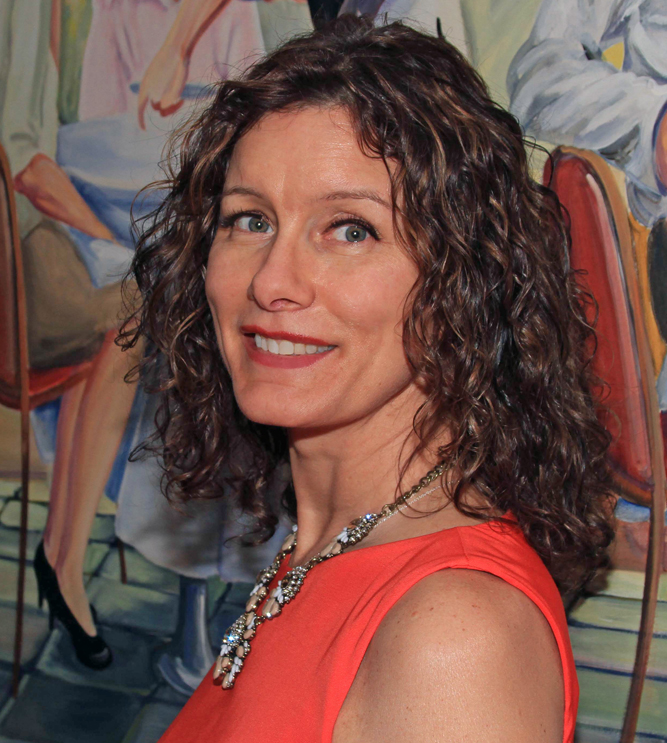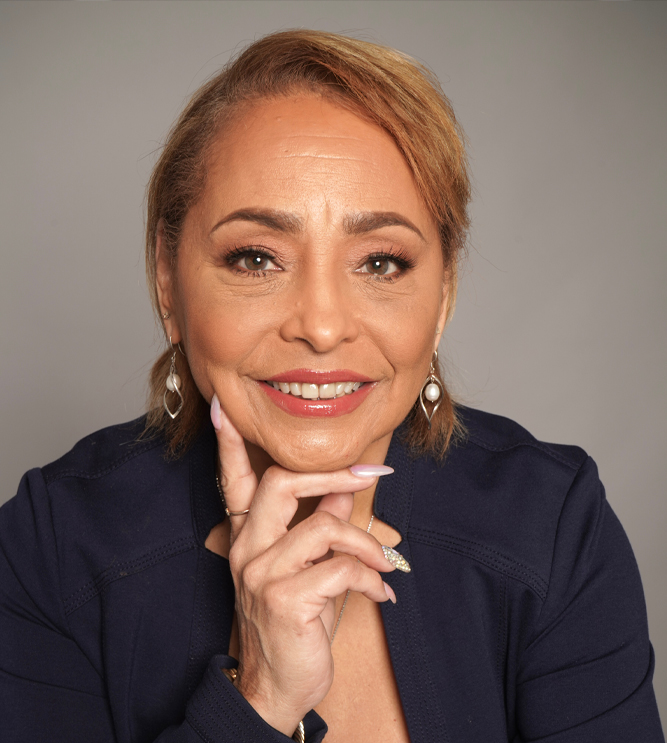 Linda Berk
Linda is a businesswoman who has spent her life striving to excel at all that she's pursued. She comes from a family where education was an expectation; she was fortunate to have incredible role models in her mother and aunts – women with bachelor's and master's degrees which was rare for their time in the '40s and '50s.
Ms. Berk received her Bachelor of Science and master's degrees in Communication Arts from Cornell University. Linda continued to pursue educational opportunities as she began her professional career at Cornell in the University Admissions office, with postgraduate study and a certificate in marketing from Harvard University. Her career has spanned many areas, from serving as Director of Admissions at Pratt Institute to entrepreneur and manager of recording artist Ashanti, getting her career off the ground toward record-setting stardom. 2019 Linda was named to the Bronx Power 100 list by City and State Magazine.
While Linda has enjoyed success in many endeavors throughout her career, her most rewarding accomplishment has been her 7-year service on the Riverbay Board of Directors, serving as its president for almost 5 years. As president of this large, complex housing development, Linda's goal was to modernize the IT infrastructure of Co-Op City to bring the development into the 21st Century. She led an incredible transformation as Co-Op City became an exemplary community, equivalent to the 10th largest city in New York State. Riverbay Corporation, the management company of Co-Op City, had gone from $900,000 in cash on hand to over $215 million during her presidency with an occupancy rate of more than 92%. Linda considers this experience to be among her proudest accomplishments.